Hyper Terra
A projection-mapped sculpture with an integrated projector, computer, and power supply. The sculpture is a mountain with simulated solar and lunar lighting that can be set up with any lat/long on Earth and a point in time. The graphics software has controls for time advancement towards the past or future, the long/lat on Earth, solar/lunar positioning, light color, and more. The result is both a sculpture and a dynamic visual timepiece.
Instructable: http://www.instructables.com/id/Hyper-Terra/
Process Photos: https://www.flickr.com/photos/quilime/sets/72157647947813024/
In my research I became interested in traditional Chinese model landscapes call 山水 盆景, or "Penjing", which represent small landscape models and/or living sculptures. Sometimes these sculptures include practical effects such as real water, plants, smoke, and lighting. One thing I especially like about these small landscapes is that you could view it from all angles. I felt this was extremely important, so I ditched any ideas that involved putting the project in a box.
Goals
The projection should work decently when there is bright ambient light.
The object should be viewable from all angles.
The projection computer should have a fast start-up time, allowing the sculpture to be turn on and off quickly seamlessly.
Software settings should be easily set an controlled from a tablet or phone, or other seamless interface.
Base Visual Concepts
Color gradient of the sky.
Color temperature (Kelvin) throughout the day.
Calendar events and cycles. Movement of the Earth the sun, the moon, and the stars, based on actual astrological positions, using a localized ephemeris table .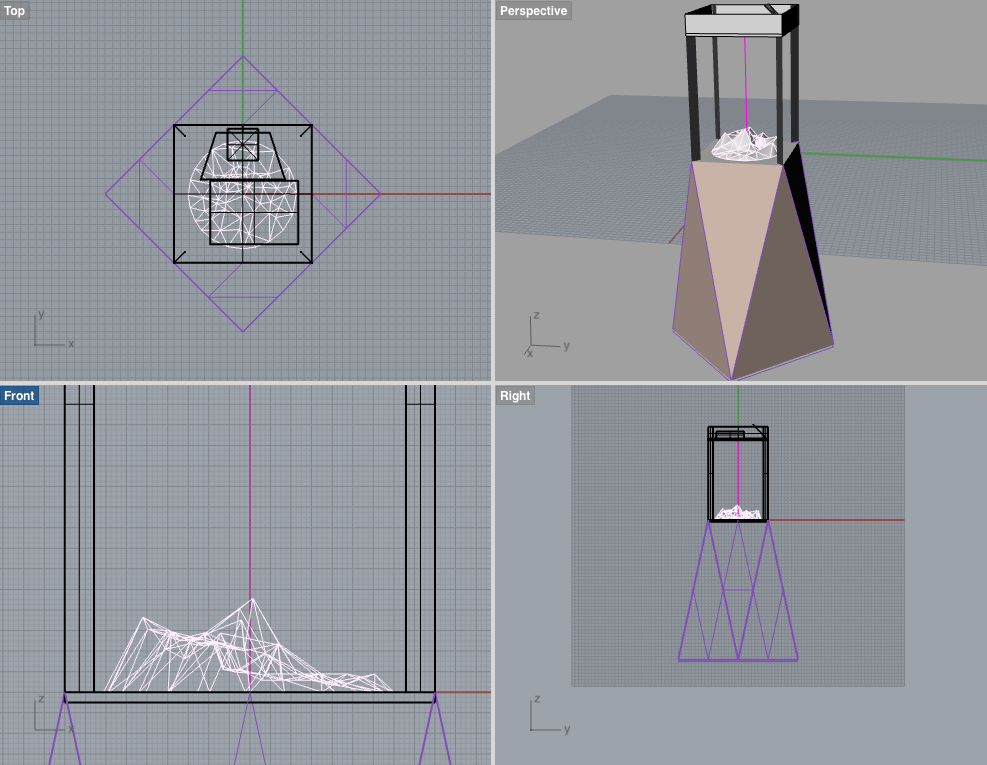 photo by Charlie Nordstrom