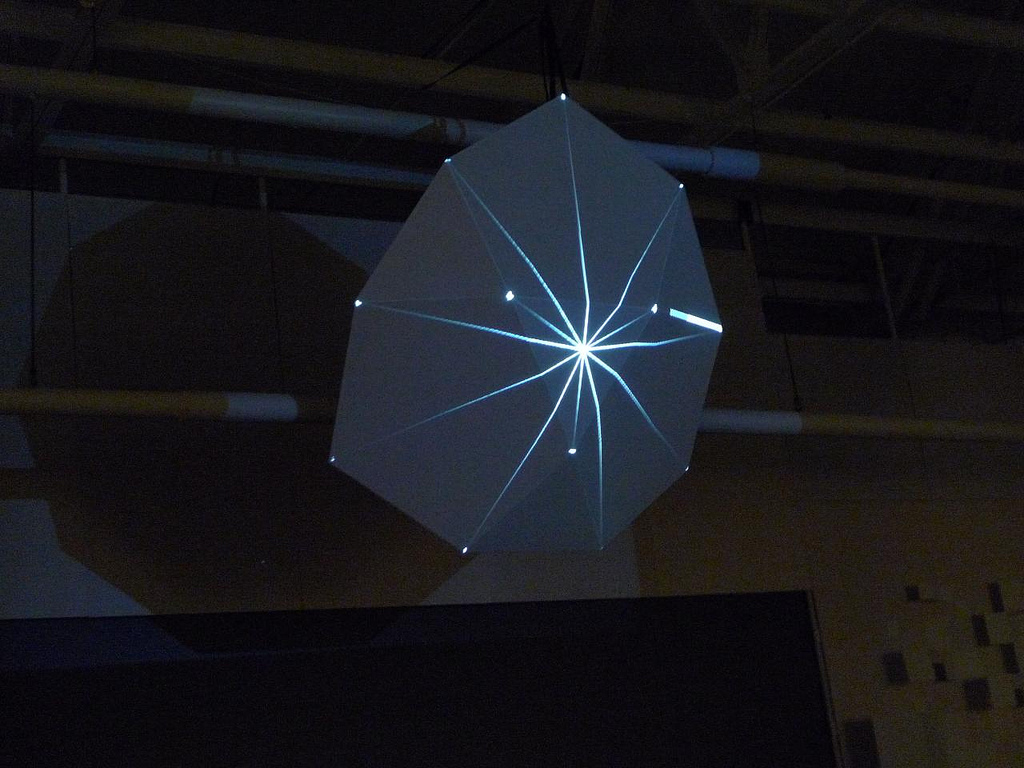 audiovisual performance, installation
7' x 7' x 1' projection-mapped sculpture, stereo audio
Processing, Java, OpenGL, Ableton Live, MaxMSP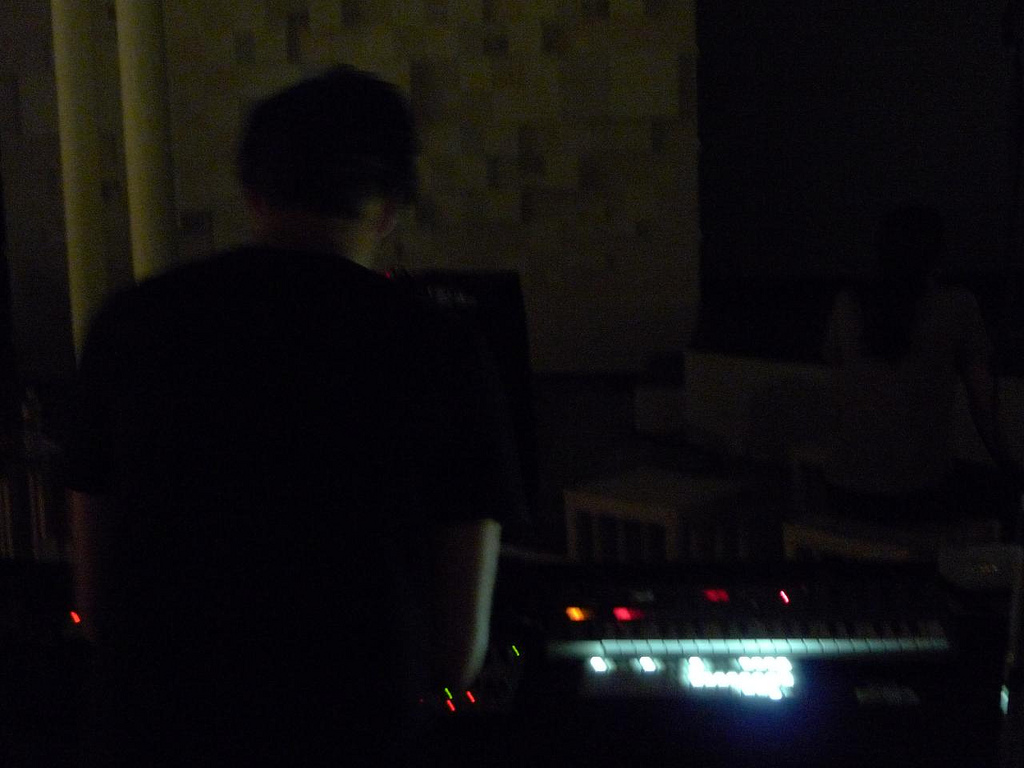 more photos on flickr
Process
The form is composed of 7 panels trimmed and scaled from a full icosidodecahedron. The piece represents my practice and experiences in regards to my own growth and experience. Geometrically, the form is inspired by sacred polyhedra that represent forms of transition. The choice of an icosidodecahedron represents transition of two forms and frequencies, represented by an icosahedron and its dual polyhedron, a dodecahedron.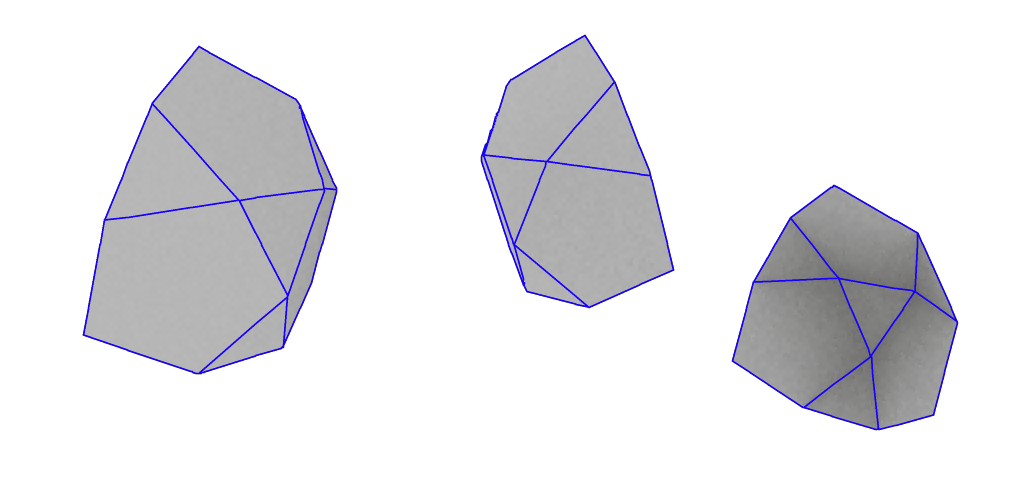 Software and audio toolsets for ICOSI are procedurally generated from the form. A factor I didn't anticipate was how this project dramatically split my focus into two realms (sound and visuals), which was a juggle that I didn't anticipate as I was developing the visual software on one split-screen before the performance. My goal was to create a unified performance tool, yet still resulted in a focus split. I am inspired to continue pursuing interfaces and controllers to overcome the separation of creating audio and visuals simultaneously.
The multiple mediums (sculpture, sound, visual media) of this particular project was fascinating. Each iteration represents a process of my curiosities in technology, consciousness, spirituality, design, and fabrication.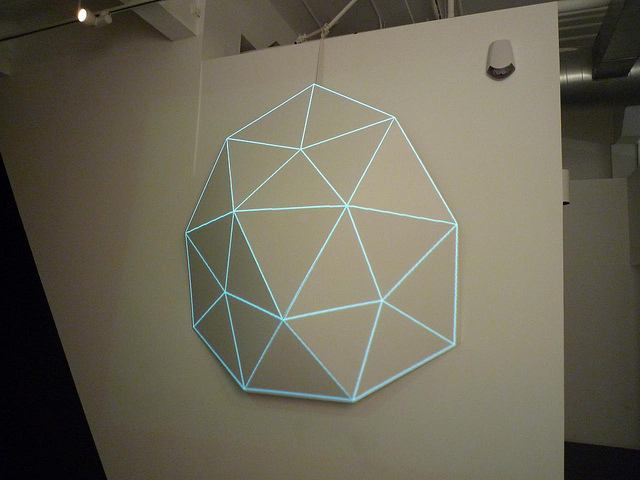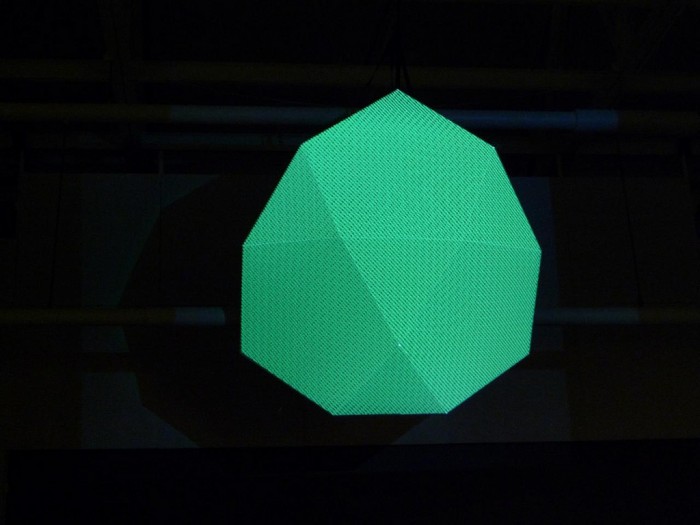 Software Control Schema
[VERTS]
[EDGES]
[PLANES]
performances
Nov 06 2010 Takes on Sound & Space, live visual performance with music by Jeff Lubow.
Jul 29 2010 Biennial of the Americas, Denver CO
Rider